When it comes to bathroom design, cabinets play a crucial role in both functionality and aesthetics. The right bathroom cabinet design can elevate the overall look of your space while providing ample storage for your essentials. Whether you're seeking a sleek and modern vibe or a classic and timeless aesthetic, this article showcases a range of inspiring bathroom cabinet designs to transform your space into a stylish and functional oasis.
The Importance of Bathroom Cabinet Design
Bathroom cabinets are not only practical storage solutions but also key design elements that can enhance the overall aesthetics of your bathroom. Thoughtfully chosen cabinet designs can create a cohesive look, increase functionality, and make a statement in your space.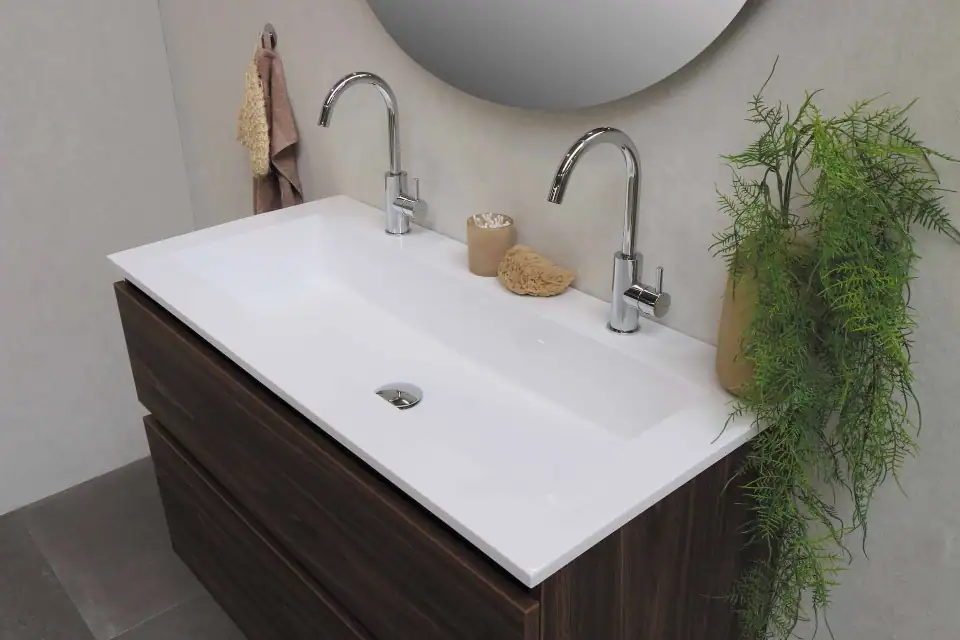 Sleek and Modern Bathroom Cabinet Designs
Minimalist Floating Cabinets: Create a clean and contemporary look with floating cabinets that provide a sense of openness and visual space.
High Gloss Cabinets: Add a touch of luxury with high gloss cabinets that reflect light and create a modern and polished appearance.
Integrated LED Lighting: Illuminate your cabinet space with integrated LED lighting for a modern and stylish touch.
Classic and Timeless Cabinet Styles
Shaker Style Cabinets: Embrace the timeless elegance of shaker style cabinets with their simple, clean lines and versatile design.
Vintage-Inspired Vanities: Add a touch of nostalgia with vintage-inspired vanities featuring intricate details, ornate hardware, and rich finishes.
Freestanding Cabinets: Create a classic and sophisticated look with freestanding cabinets that exude elegance and charm.
Maximizing Space with Small Bathroom Cabinet Designs
Wall-Mounted Cabinets: Optimize space in small bathrooms with wall-mounted cabinets that provide storage without taking up valuable floor space.
Corner Cabinets: Utilize unused corner areas with cleverly designed corner cabinets that maximize storage while minimizing footprint.
Mirrored Cabinets: Combine storage and functionality with mirrored cabinets, which create an illusion of space while offering a practical solution for grooming and storage needs.
Organizational Solutions and Smart Features
Drawer Dividers: Keep your bathroom essentials organized and easily accessible with drawer dividers that separate and categorize items.
Pull-Out Shelves: Maximize storage efficiency with pull-out shelves that allow easy access to items stored at the back of cabinets.
Built-In Hampers: Streamline your laundry routine with built-in hampers that discreetly hide dirty clothes, ensuring a clutter-free bathroom.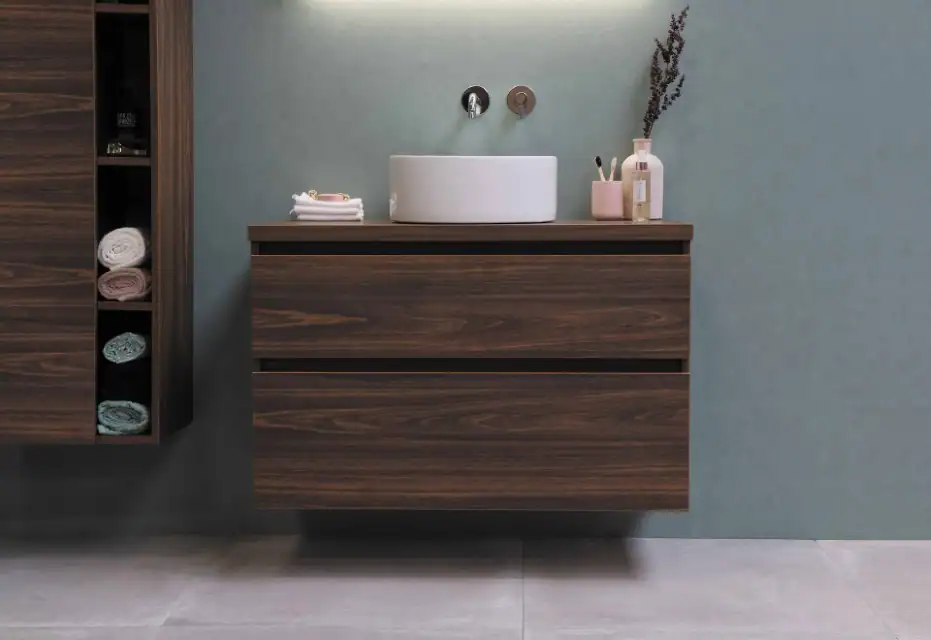 Frequently Asked Questions
What materials are commonly used for bathroom cabinets?
Common materials for bathroom cabinets include wood, laminate, glass, and metal. Each material offers different aesthetics, durability, and maintenance requirements, allowing you to choose the one that best suits your style and needs.
How can I choose the right size of bathroom cabinets for my space?
When choosing the size of your bathroom cabinets, consider the dimensions of your bathroom and the available space. Measure the area carefully and ensure that the cabinets provide enough storage while allowing sufficient room for movement and other bathroom fixtures.
How can I maintain and clean bathroom cabinets?
To maintain bathroom cabinets, regularly wipe them down with a soft, damp cloth. Avoid using harsh chemicals or abrasive cleaners that can damage the finish. For wooden cabinets, use a specialized wood cleaner or mild soap and water to preserve the wood's natural beauty.
Conclusion
Bathroom cabinet designs are vital in creating a stylish and organized oasis in your bathroom. By carefully selecting the right design, style, and features, you can enhance the functionality and aesthetic appeal of your space. From sleek and modern designs to classic and timeless styles, the possibilities are endless. Choose a design that suits your taste and needs, and enjoy a bathroom that is not only visually stunning but also perfectly tailored to your storage requirements. Let these inspiring cabinet designs be your guide in transforming your bathroom into a space that is both functional and beautiful.