To clean carpets effectively, you must follow the four basic steps of professional cleaning. These steps are: dirt suspension, hot water extraction, post grooming, and protectors. Learn more about each step in this article. We'll discuss what each step is responsible for and why you should use them. Below are examples of the four basic steps of professional carpet cleaning services. Listed below are some of the most common. Follow these steps to get a cleaner carpet and save time and money.
Dirt suspension
The process of soil suspension is important in removing soil from a carpet. Using agitation to lift soils from carpet fibres will make the cleaning process more effective. This step should be done properly, given the right conditions. Proper agitation, a good cleaning solution, and high temperature are all important factors. When using a carpet cleaning service, you should consider these four steps. This way, you'll ensure that your carpet is cleaned to the highest quality.
The preconditioning stage involves utilizing cleaning agents to break up dirt and oils from the carpet. The soils can be oily, gritty, or both, and can cause abrasion on the carpet fibers. The amount of time the preconditioner is allowed to sit on the carpet and the degree of agitation it undergoes will determine how thorough it is. The next step of the process is called the wash/rinse cycle. Here, a hot cleaning solution is injected into the carpeting under pressure, suspending soil and contaminants. This step is important for proper drying and appearance.
The water rinse extraction step involves the injection of a solution of water and cleaning agents into the carpet nap. The chemicals used in the pre-treatment process will suspend soil in the solution, causing it to be sucked up by the wet vacuum. This step can be done with either hot or cold water. If you choose the latter method, make sure you ask the carpet cleaning service to use both hot and cold water.
Hot water extraction
Professionals in the carpet cleaning industry use hot water extraction for this process. This method of cleaning uses high-pressure water to loosen dirt and debris from the carpet fibers. After the water is sprayed on the carpet, the dirty water is sucked up by a powerful vacuum and separated from the clean, fresh water. A biodegradable solution is then added to the hot water to clean the carpet. It is the best choice for a wide range of carpet types, because it doesn't leave behind a sticky residue or smell.
Another advantage of hot water extraction is its eco-friendliness. As it relies on hot water and high pressure, it uses no chemicals, meaning that you don't have to worry about irritants and allergens. Additionally, it's safe for children and pets. Hot water extraction also helps extend the life of carpets by reducing wear and tear that come with other cleaning methods. While hot water extraction isn't as effective as steam cleaning, it's still the preferred option for commercial carpet cleaning services.
While steam cleaning is more effective than hot water extraction, it isn't suitable for all types of carpets. The process of steam cleaning can cause natural fabrics to shrink or show signs of damage. Meanwhile, hot water extraction also dries the carpet quicker than steam cleaning, taking six to twelve hours as opposed to eight to 24 hours. Furthermore, hot water extraction maintains the overall condition of the carpet better than steam cleaning.
Post grooming
If you're looking for the finishing touch to your perfect carpet, you may want to consider a carpet grooming service. This process will remove wand and footsteps from your carpet and will reduce the drying time. This service is also an excellent way to keep your carpet looking great for a long time. Carpet grooming is the final step of the carpet cleaning process and will ensure that your carpet is left looking and smelling fresh.
After the pre-treatment process, a technician will use a high-velocity vacuum to extract as much dry soil as possible. They will also move furniture from the area where they are working so they can perform deep work. They will also place protective chips or blocks under any appliances they will be cleaning. The final step is a rinsing process that removes any remaining residue from the carpet.
The next step in the process is post-spot treatment. The post-spot treatment involves applying a formula to the carpet that breaks down dirt and sticky substances. If there are still traces of the stain on the carpet after the pre-spot treatment, the technician may apply a deodorizer. Some carpet cleaning services charge extra for the deodorizer and/or the protector. However, it's well worth the cost.
Protectors
Professional carpet cleaning services should use a range of different types of protectors. These are water-based, so you cannot test them by spilling something on them. However, the service providers should be certified and reputable. Protectors should be applied on the entire carpet, not just the surface. If they do not, you should expect the stain to return in the future. For more information, see what types of protectors professional carpet cleaners use and how they can help you.
Carpet cleaning services should use a high-quality protector that is specially formulated for carpets. Unlike regular carpet cleaning solutions, these products do not strip the protective layer of carpet fibers. A well-applied carpet protector lasts for many years. This is important as the carpet is subject to constant foot traffic and vacuuming. Without a protector, spills cannot be removed easily and cause permanent damage. Carpet cleaning services should use a professional carpet protector to reduce the likelihood of costly service calls.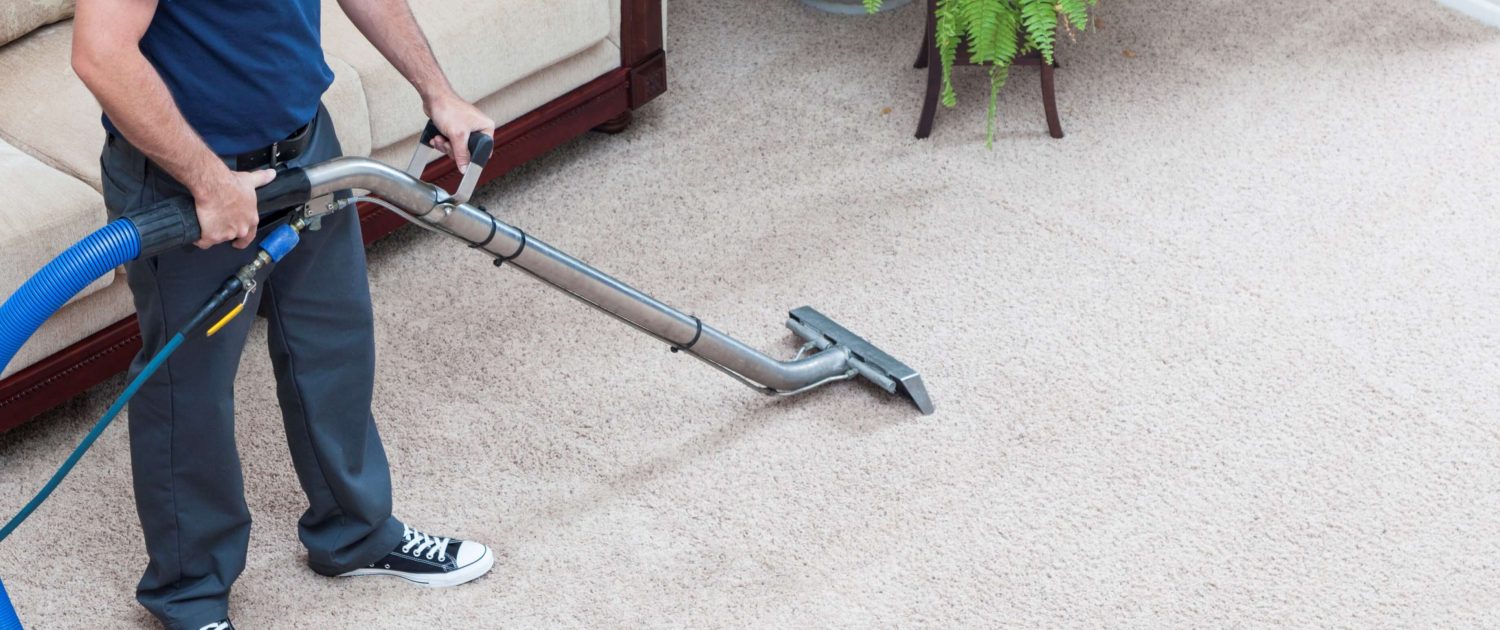 Using a carpet protector after every cleaning is important to maintain its attractiveness for years to come. Fortunately, there are a number of solutions that will help you keep your carpet looking good and smelling fresh for years to come. The most popular is a fluorochemical protector, which repels liquids and allows spills to be blotted before gravity takes over. It will protect your carpet from staining as long as you follow the manufacturer's directions and use the right product for your type of carpet.
Preparation
Before hiring a company to clean your carpets, there are some things you can do to prepare your home. If you're considering hiring a carpet cleaner, it's important to remove any rugs, drapes or other items from the floor. While it may seem unnecessary, you'll be surprised by how much stuff can accumulate. Also, make sure to remove the skirts from the bottom of upholstered furniture. This way, they won't get damaged during the cleaning process.
Make sure there is plenty of room in the room. You should move furniture out of the way so the cleaning technician can work wall-to-wall. You should also put away fragile items, and secure valuables. Moving furniture will also impede the cleaning process, so it's a good idea to remove it beforehand. Although you can't move everything, large items, such as pianos, can be moved and tucked away.
Before hiring carpet cleaning services, be sure to prepare your home. A clean carpet adds a nice feeling to your home, so don't put it off! Stained carpets and upholstery can take a beating over time, but professional cleaning can restore them to their former glory. To make sure your carpet cleaning process goes as smoothly as possible, follow these steps. You'll be glad you did. And remember, a well-kept home will make your carpets look and smell great again!
Equipment
If you're in the business of carpet cleaning, you'll need the right equipment to do a great job. If you're using homemade cleaning solutions, you may want to purchase an environmentally-friendly version instead of buying the commercial version. This way, you'll reduce your impact on the environment while still cleaning your clients' carpets. And you'll be saving money as well. But how do you choose the right equipment?
The first things to invest in when starting a carpet cleaning Clarksville TN, service are heavy-duty vacuum cleaners and extras. More expensive equipment, including steam cleaners, is available. Stain remover chemicals are typically safe for children and pets, and you can even choose to purchase a product that is allergy-friendly. However, the price will depend on the advanced chemicals used and the square footage of the carpets you'll be cleaning.
Once you've acquired the equipment for your carpet cleaning service, you should train your employees to use it. Various training programs are available online, which makes it easier for you to train your employees on using the equipment. However, you'll need to have a strong business plan if you want to succeed in the industry. If you're a first-time business owner, you should consider investing in training courses. Online courses are a great way to learn how to use equipment and apply for a loan.